Independent filmmaker Paul Taitt has produced an outstanding documentary on the Djinn and Shadow People, and I have a major role in it. Paul came to my home last fall for the filming. He has had his own experiences and possesses a great deal of knowledge about the subject.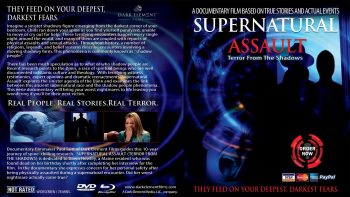 Supernatural Assault
features researchers/experts such as myself, as well as experiencers. There are none of the over-the-top embellishments of "reality" TV, but solid recreations and information that are plenty chilling. It's a riveting film.
Shadow People are a form taken by Djinn, and they are one of the most common negative experiences people have concerning the supernatural realm.
Every paranormal researcher, investigator and enthusiast should get this documentary. You can order it at Paul's shop at
Dark Element Films.