For the first time in New Orleans, I will give a black mirror scrying workshop on January 11, 2019, 8-10 PM at Hex, 1219 Decature Street.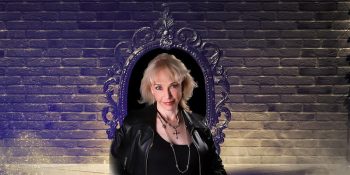 Black mirrors are powerful psychic tools with a history going back thousands of years, when people first learned that gazing into a shiny surface opened the door to the spirit realms. Black mirrors have been used to look into the past and future, contact the dead, communicate with angels and spirits, and develop psychic ability. They are used in seances, readings, paranormal investigations and occult work. I have been working with black mirrors for several decades, and am the author of The Art of Black Mirror Scrying.
IN THIS WORKSHOP, YOU WILL LEARN:
• How to charge and clear the mirror
• Effective techniques for mirror gazing
• How the mirror opens the third eye
• How to evaluate and improve results
I will guide you into two private mirror journeys, one to look into your future for 2019 and one to contact the dead. This workshop is limited to 15 persons. Mirrors will be provided for participants; or bring your own.
Get tickets here.